Xi'an Day Natural Inc is a leading China epimedium extract manufacturers,with professional factory we are able to produce cheap epimedium extract,Icariin,Flavones with high-quality.Welcome to wholesale product from us.
Product Name: Epimedium Leaf Extract
Specification: Icariin 10%-98% HPLC
Appearance: Brown-yellow Powder
Herba epimedii (Epimedium, also called bishop's hat, horny goat weed or yin yang huo), a traditional Chinese medicine, has been widely used as a kidney tonic and antirheumatic medicine for thousands of years. It is a genus of about 60 flowering herbs, cultivated as a ground cover plant and an aphrodisiac. The bioactive components in herba epimedii are mainly prenylated flavonol glycosides, end-products of the flavonoid pathway. Epimedium species are also used as garden plants due to the colorful flowers and leaves. Most of them bloom in the early spring, and the leaves of some species change colors in the fall, while other species retain their leaves year round.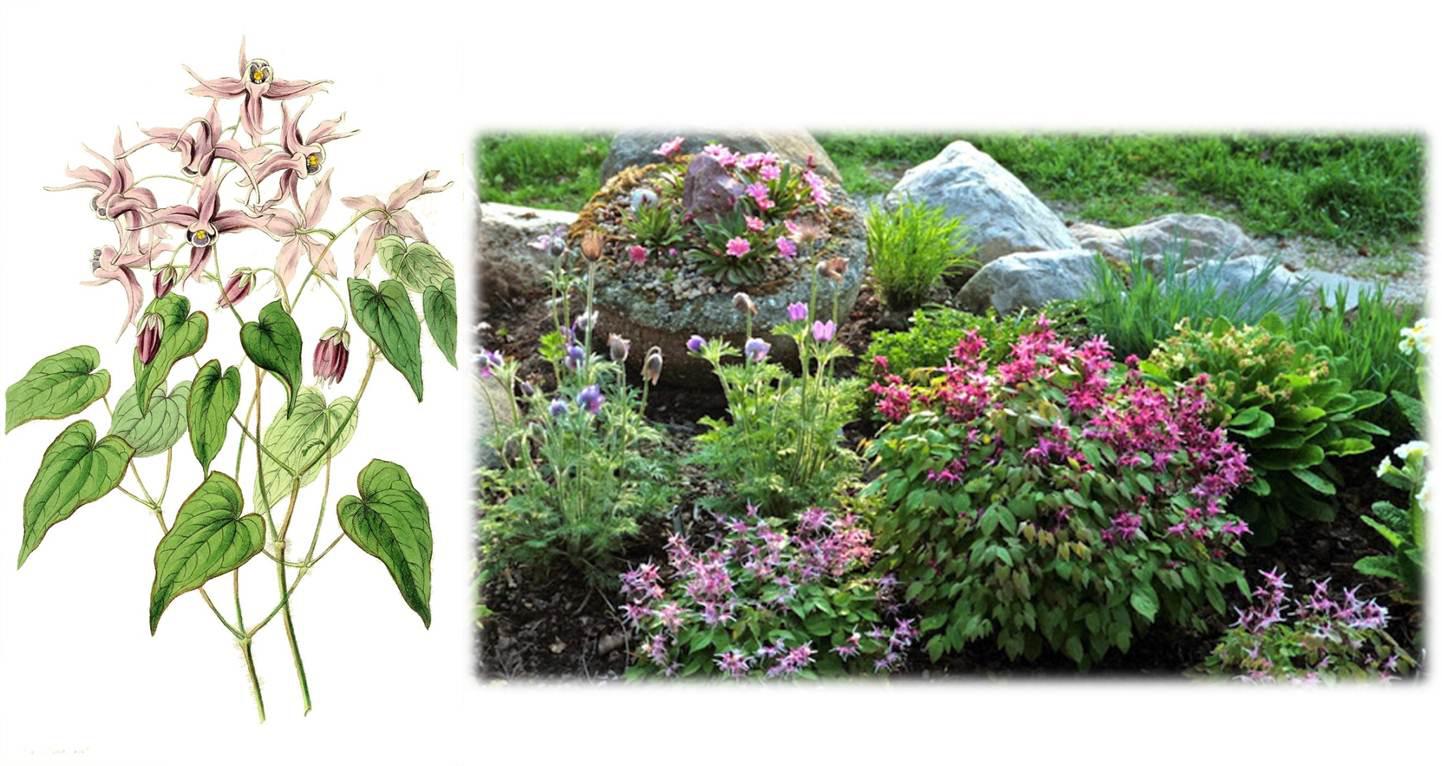 Figure 1 Epimedium
The herbs we used to extract icariin is one species of Epimedium, which name is Epimedium brevicornum Maxim. This kind of epimedium only can be abundantly found in Gansu province of China. And because of the growth habit of this kind of herb, which only grows under trees, it can't to be planted, only can harvest the wild one.
This wild epimedium contains quite a bit of active components, depending on its long growth time and rich nutrient. Usually the content of the icariin is not lower than 1%.
Below photo is the herb specimen which we use. Picking in the epimedium full-bloom stage. And the medicinal value of the herb is the best at this time. The herb we select contains roots, stems, leaves and flowers. And we extract with the whole herb.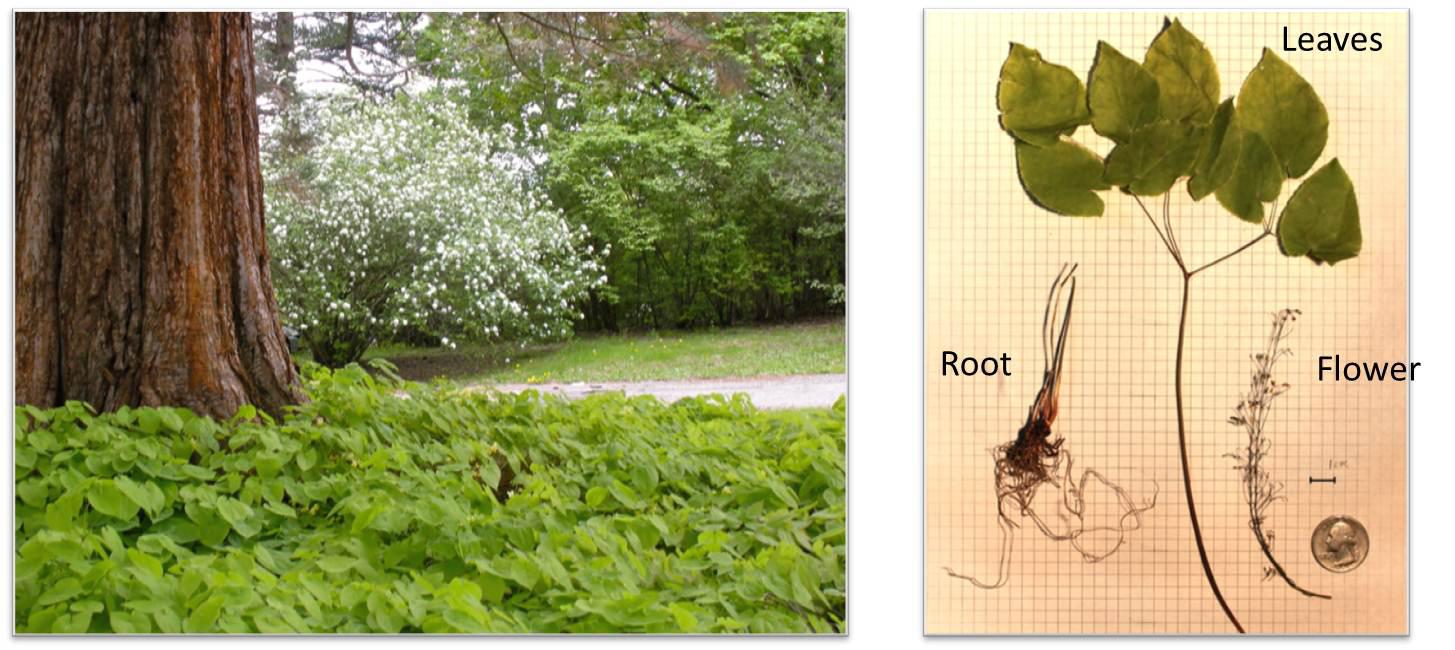 Figure 2 Epimedium for extract
Epimedium extract is a herbal supplement claimed to be beneficial for the treatment of sexual problems such as impotence. It is believed to contain a number of active components, including plant compounds that may have antioxidant activity and estrogen-like compounds. The major components of Epimedium brevicornum are icariin, epimedium B and epimedium C. It is reported to have anti-inflammatory, anti-proliferative, and anti-tumor effects. It is also reported to have potential effects on the management of erectile dysfunction.

Figure 3 HPLC spectrum of icariin
Our specification available is Icariin HPLC 50%- 98%. Below please see the the information for reference: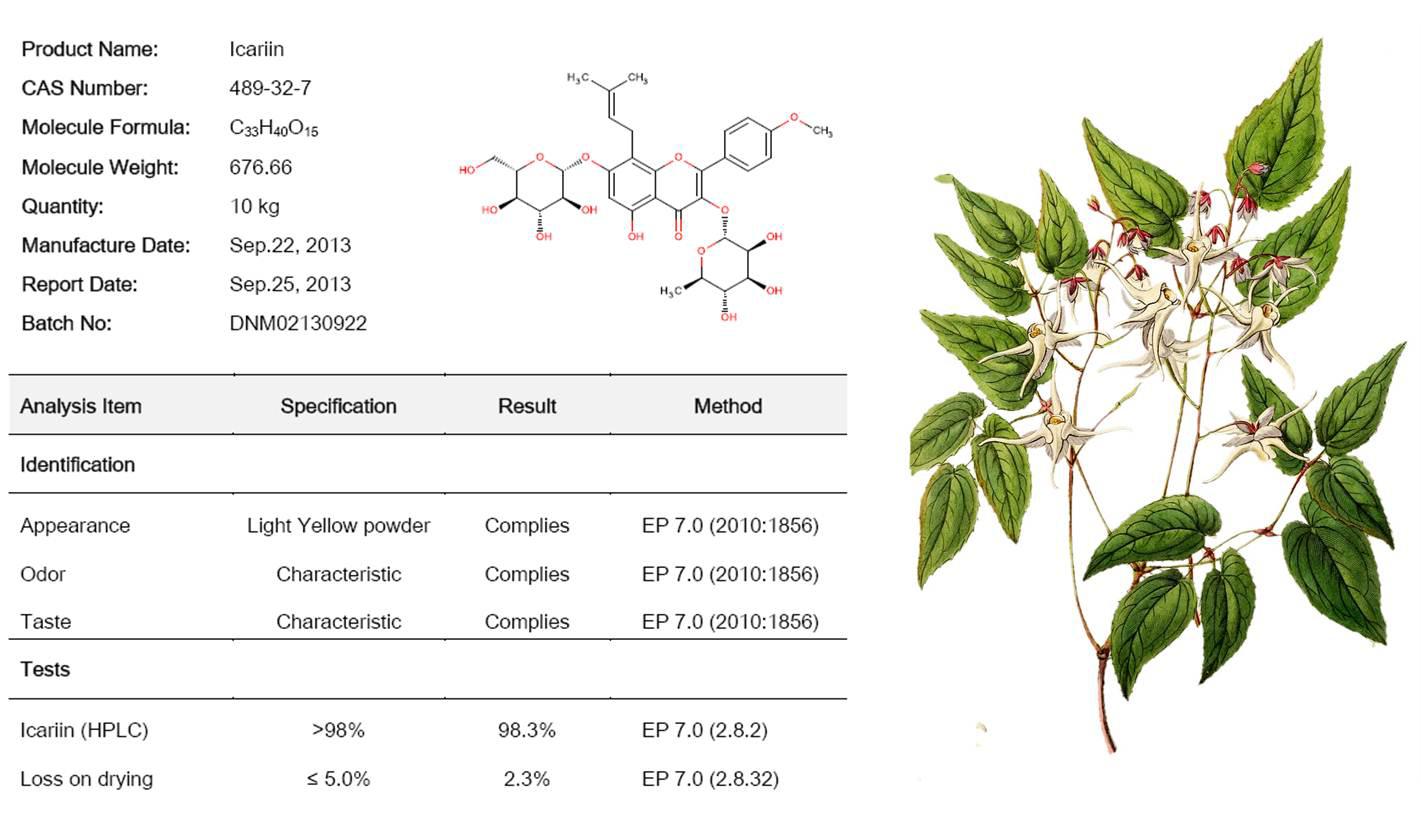 Figure 4 Epimedium Extract(Icariin)
The plant extracts of epimedium traditionally used for male impotence, and the individual compounds is icariin, were screened against phosphodiesterase-5A1 (PDE5A1) activity. Human recombinant PDE5A1 was used as the enzyme source. The E. brevicornum extract and its active principle icariin were active. To improve its inhibitory activity, some derivatives ware subjected to various structural modifications, which include icaritin, icariside II and 3,7-bis(2-hydroxyethyl) icaritin. There have some scientific papers report that the improved pharmacodynamic profile and lack of cytotoxicity on human fibroblasts make such compounds a promising candidate for further development. We hope that our new products can help you to find more commercial opportunity.
In this way, we can introduce those products as below, and we can also provide more details about the products according to your demand. The 1H-NMR of icaritin and 3,7-bis(2-hydroxyethyl) icaritin is as below.
‍

Product Name

Specification

CAS No.

Icariin

HPLC 50%-98%

489-32-7

icaritin

HPLC 98%

118525-40-9

icariside II

HPLC 98%

113558-15-9

3,7-bis(2-hydroxyethyl) icaritin

HPLC 98%

1067198-74-6
Figure 4 1H-NMR of icaritin and 3,7-bis(2-hydroxyethyl) icaritin
Epimedium has been used to treat male erectile dysfunction in Traditional Chinese Medicine for many centuries. The main functions of Epimedium brevicornum in ancient Chinese books focused on the nourishment of kidney viscera and reinforcement of 'yang', resulting in the restoration of erectile function in males.
Epimedium contains chemicals which might help increase blood flow and improve sexual function. It also contains phytoestrogens, chemicals that act somewhat like the female hormone estrogen that might reduce bone loss in postmenopausal women.

Figure 5 some products from epimedium extract
25Kg/Fiber Drum, double plastic bag inside.
1Kg/Bag, aluminum foil bag vacuum packing
Or customized.
Figure 6 package for our products